FitSense Australia specialises in the delivery of client focussed, research based corporate wellness programs. We endeavour to partner with organisations who we can assist by evaluating and improving the health and productivity of their staff.
Established in 2004, FitSense Australia has established itself as a provider of high quality corporate wellness programs throughout Australia. We are a small company, which allows us to focus on meeting our clients' needs and customising our programs accordingly.
We are are a Canberra-based organisation with a dedicated and experienced team spread across Australia. FitSense Australia currently offers services from the following locations: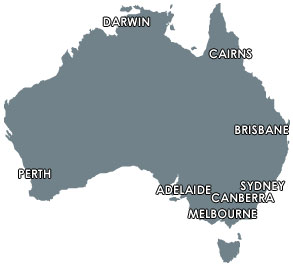 FitSense Australia's scientific approach to health and fitness has been displayed not only to our corporate wellness clients but also to our numerous sporting clients who we assist in maximising their performance.